July 12, 2012
Three teenage girls from Cincinnati, Ohio are in critical condition after a car chase with the police.
On Tuesday morning, the girls had shoplifted at a convenience store and had taken off in their car that led to the chase.
The store manager called police saying two girls had stolen potato chips and other items and then took off in their car.
An officer that heard the description of the vehicle tried to pull over a similar vehicle, but the girls didn't pull over and that is what led to the pursuit. Unfortunately the chase ended when the girls drove into a utility pole leaving them in critical condition.
The driver was 16 years-old and the two passengers were 12 and 14 years-old. Charges are pending and police are still investigating whether or not the officer followed the proper procedure when pulling them over.
Two other teens were cited for curfew violations that were not in the vehicle.
---
July 10, 2012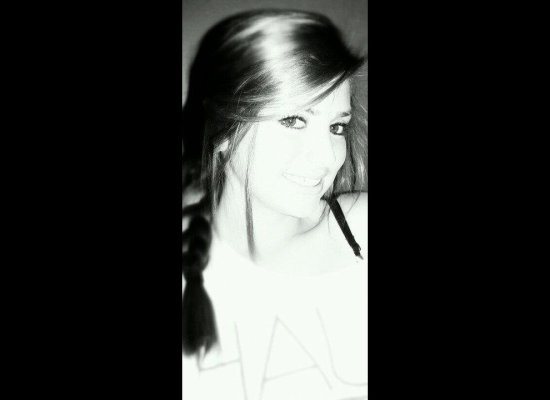 Claudia Hidic, 17, of Fort Worth, Texas was fatally shot when trying to rob a home with two other accomplices last month.
Hidic was the victim of a robbery gone wrong and was found with a gunshot wound to the head near the back door of the man's home she was burglarizing.
The other two men involved were 21-year-olds Terrance Crumley and Curtis Fortenberry and said that Hidic was the one who came up with the plan to rob this man's home making her the mastermind of the plan. She apparently had tried to previously steal item from the occupants of the home.
Crumley and Fortenberry are both being charged with murder in the death of Hidic.
Hidic's friends have been posting comments on her Facebook with mixed emotions about the incident that occurred. Some comments that were posted were:  "Don't listen to all the bulls–t because that's what it is," one friend wrote. "People that are talking s–t didn't know Claudia."
Another posted:
"Did this beautiful young girl get mixed in with the wrong crowd? Horrible! So happy they made an arrest."
Crumley and Fortenberry are still awaiting trial.
---
June 11, 2012
Two recent episodes reminded me to repeat this basic legal adage: 
Once you hire a law firm, let them do their job. 
Clients of The Gordon Law Firm in Fairfax, Virginia are reminded of this advice immediately after choosing our firm.  Once we have been retained to provide our clients help, they are encouraged to only communicate with our law firm about their case, and to limit communication about the facts of the case to friends, family, and to the general public.  They are also reminded that any statements a defendant makes about the case after the arrest can be used against them at trial.  Additionally if a person claims publicly that "injustice has been done" or that the "police officer should be fired", the offensive public statements may become "bulletin board material" for some prosecutors and police officers.  Two recent events in the news are almost the equivalent of a quarterback calling an opposing teams linebackers "moronic, steroid shooting, cross-dressers".  That puts too much pressure on your offensive line.  Or in these cases, your criminal defense attorneys.
Don't go before your church and tell the congregation "I should have never been arrested".
Pastor Creflo Dollar did just as he denied punching and choking his 15-year-old daughter. He told the congregation that the police report included "exaggeration and sensationalism."  He was charged with misdemeanor counts of simple battery and cruelty to children.
Dollar launched into a lengthy denial of the allegations from the pulpit.
"The truth is that a family conversation with our youngest daughter got emotional," he said. "And emotions got involved and things escalated from there."
Dollar also said "I will never put any fault on my children, as Jesus would never put any fault on me".
As he talked about the difficulty dealing with teenage children in a "culture of disrespect," many in the crowd nodded in agreement. The pastor got an enthusiastic ovation from the packed World Changers Church International in the Atlanta suburb of College Park.
Using Jesus's name to support your cause in church is one thing.  However, getting Jesus to testify in court will be pretty tough.
See God's previous testimony in this famous film scene. Skip the inane music to the 3:33 for the good stuff:
Creflo Dollar's 15-year-old daughter called 911 at about 1 a.m. Friday after they argued when he said she couldn't go to a party. A Fayette County police report says the girl told a deputy her father charged at her, put his hands around her throat, began to punch her and started hitting her with his shoe. The report said the deputy also interviewed Dollar's 19-year-old daughter, who said her father grabbed her sister's shoulders and slapped her in the face and choked her for about five seconds. She said her sister tried to break free, but did not fight back. When her father threw the 15-year-old on the floor, the older girl ran to get her mother. Dollar's wife, Taffi, told the deputy she did not see the fight.
Dollar is one of the most prominent African-American preachers based around Atlanta who have built successful ministries on the prosperity gospel, which teaches that God wants to bless the faithful with earthly riches. Ministers in this tradition often hold up their own wealth as evidence that the teaching works
Dollar said in a 2007 interview with The Associated Press that he renounced his church salary, and his income only comes from personal investments, including a real estate residential property business and horse breeding company called Dollar Ranch. He's also published more than 30 books, focusing mostly on family and life issues, including debt management. He also has been claimed that he has been paid up to $100,000 for a single appearance on his packed schedule of speaking engagements.
Of course, I do not represent Mr. Dollar, nor do I know him well.  I surely was not present at the time he was arguing with his teenage children.  His daughters may be mistaken or lying about what happened. In light of his personal wealth, I would suspect he has hired competent legal counsel in the Atlanta area. His efforts on his own behalf have probably made his lawyer's job a good bit harder.
Don't ask the President of The United States to fire the police officer that arrested you; and
Don't Twitter your request to the entire world.
Amanda Bynes, young woman who has appeared in several television shows and movies, was charged in a Hit and Run and DUI in Los Angeles, California. She has only been charged, she has hired a DUI attorney, and she eventually may be found not guilty at a DUI trial.
However, tweeting this is not a good idea and is not likely to help your case.
"Hey @BarackObama… I don't drink. Please fire the cop who arrested me. I also don't hit and run. The end"
Even though Amanda Bynes is only 26 years old, she should know that firing a local police officer is not among the chief executive's enumerated powers.  And while President Obama does have the power to issue pardons, such pardons are only for federal convictions, not for state DUI charges.
See CNN Anderson Cooper make comments here.
Bynes faces a single count of misdemeanor DUI after she allegedly sideswiped a Los Angeles police cruiser on April 6. She allegedly refused both a breathalyzer and a blood test, she could face a harsher sentence of up to six months in jail if convicted according to California law.
The DUI law in Virginia is much different than in California.  However, President Obama will not be able to help you out if arrested for a DUI in either Hollywood or in Fairfax County, Virginia.
---
June 6, 2012
Airbags stolen from cars in Arlington
Four drivers in Arlington had their cars broken into and their airbags cut out.
All of the drivers owned a Honda, and their cars were parked within 50 feet of each other.
Each airbags can sell on the underground market for as much as $500 each.  As a result, each airbag stolen could result in a Grand Larceny charge.  The punishment in Virginia for Grand Larceny can be from 1 day in jail to 20 years in prison and/or a fine of up to $2500.00.  Additionally the offenders, if caught, may be charged with vehicle tampering and destruction of property for each vehicle that was damaged.
Arlington County police say whoever is behind the crime chose the block specifically.  Police spokesman Dustin Sternbeck says, "This location is pretty much ideal for a car break-in."  Sternbeck believes the cars were targeted because there are no homes in the area, and it's poorly lit.
The National Insurance Crime Bureau estimates 60,000 of them are ripped out of cars annually, costing insurance companies about $50 million.
AAA says the Honda Civic and Acura Integra have long been popular targets for airbag thefts.
According to AAA, the stolen airbags are being sold to dishonest collision repair shops, who install the airbags into damaged cars and claim that the bags are new, committing insurance fraud.  A dishonest repair shop can trick you into thinking you're getting a new airbag installed when, in fact, it's stolen.
Insurance companies are now working with automakers and airbag suppliers to hopefully find a solution to the growing problem.
---
May 14, 2012
Last Thursday evening, 9-year-old Katelynn Arnold was found dead outside her foster family's home in Ragland, Alabama.
Katelynn's foster mother said that she found Katelynn attached to a rope that was hanging from a tree outside their home. Katelynn was pronounced dead at St. Clair Regional Hospital. The cause of death was declared as ligature strangulation.
St. Clair County Sheriff Terry Surles said that Katelynn's 14-year-old half-brother had murdered her. When Surles was asked what the boy's motive was, he said,
"I have no idea."
Surles has no doubt that it was an accident.
"That's why he's charged with murder."
The 14-year-old has been charged in juvenile court on one count of murder. There is a hearing set in order to determine if he will be certified as an adult.
---